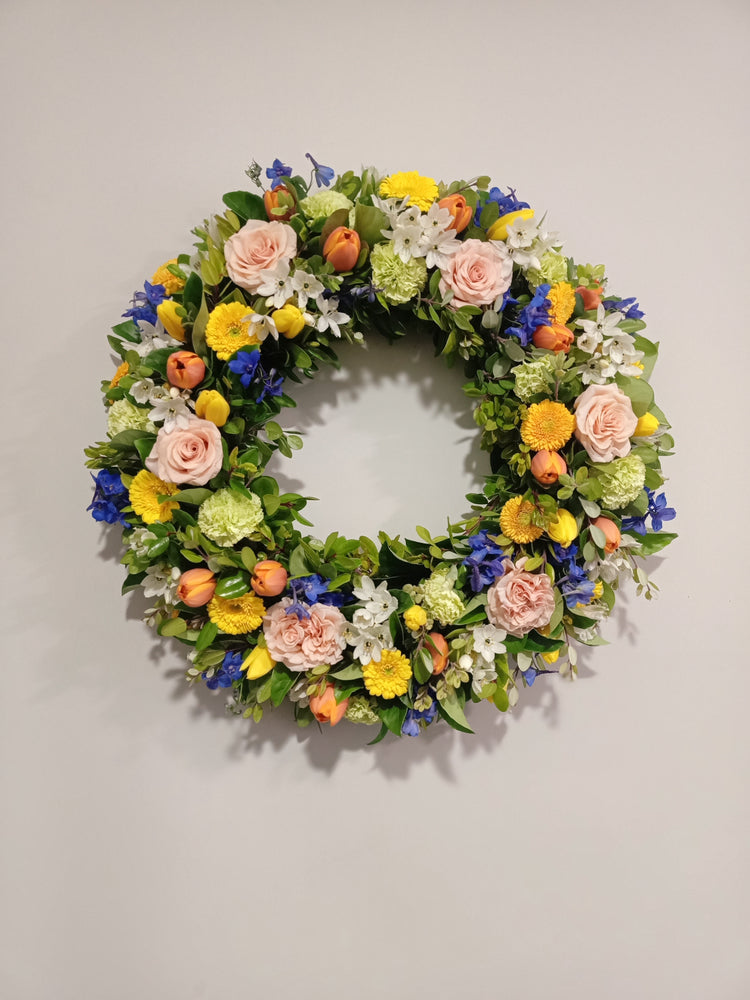 Our wreath sizes start from 35cm – 75cm. If you require something smaller please opt for a sheaf of flowers instead. We are no longer using smaller wreaths, a sheaf would be just as lovely.
A lovely elegant funeral wreath with lilies, and soft blooms in white, peach, and blue tones.
48 hours notice is required. Not available for same day delivery.